About Us
We opened our doors in 1992 in a small Church Hall in the village of Shepley. Since then we have grown into purpose made Studios at Barncliffe Mills in Shelley.
Our ethos is to create a fun and friendly learning environment which nurtures talent and creativity. We have a full range of theatre performance classes shown below and encourage learning with a strong sense of teamwork and self value.
For the more serious student we offer examination work through the IDTA (International Dance Teachers Association) Syllabus – working towards and gaining qualifications through a recognised grade structure.
And for those students wanting to take the next step – we offer advanced training tailored for those who maybe considering Performing Arts as a profession.
All our Staff are highly qualified with a wealth of experience and professional qualifications.
Once a year our students are encouraged to take part in our Showcase – a very exciting event at the Lawrence Batley Theatre where all students come together and perform a variety of pieces they have been working on. It's a fun and very valuable experience where everyone involved gets to perform to an audience and a chance for the little ones to be in full Costume and Make-up!
We have a number of students who take part in competitions across the county and country. We have won many awards over the years and many of our success stories are displayed in our studios. (See Success stories section)
Our Styles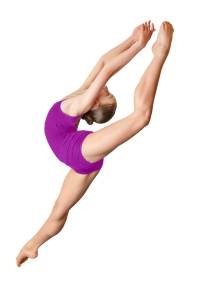 Gymnastics / Acrobatics
Musical Theatre
We teach the IDTA Musical Theatre Syllabus which encompasses the basics of all Musical Theatre Aspects and has a graded examination system.
Street Dance / Hiphop
Born on the streets of America - Street dance is funky, energetic and up to the minute. Study Poppin - Lockin - Waving - Krumping - Breakin - Voguing and Commercial from Beginner to Advanced
Modern Jazz and Contemporary
Jazz and Contemporary is focused on travelling movements, floor work, jumping and creative shapes and there is plenty of room here for individual ideas and partner and group work.
Tap
Tap dance has come a long way since those days and our classes are not only influenced by Jazz - but by everything from Lyrical to Urban and Street Style - in fact - if it has a rhythm - we can tap to it!
Ballet
Ballet is the best foundation training to enhance all types of dance and at Georgie you have the opportunity to develop your skills from tot to teen - from fairy and soldier to pas de deux and from complete beginner to intensive advanced!